Mossberg Patriot NT 6.5 Creedmoor 24" FDE w/ 6-24x50 Optic & Bipod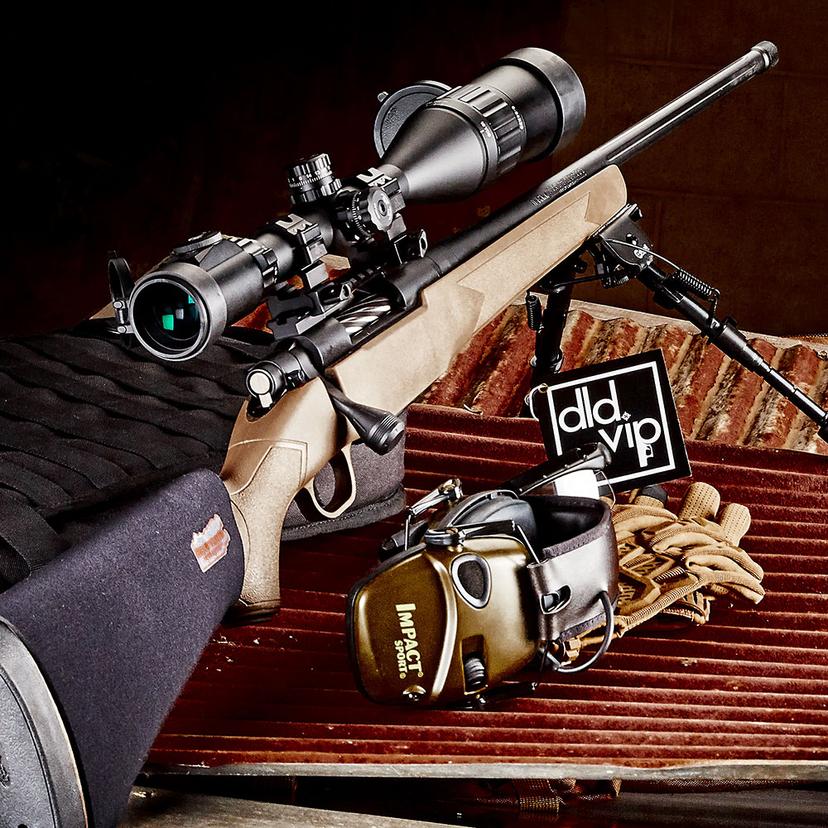 Mossberg Patriot NT 6.5 Creedmoor 24" FDE w/ 6-24x50 Optic & Bipod
Out of Stock
Sorry, this item is currently out of stock. Follow this item to receive a notification when it's available again.
Mossberg, Patriot, Bolt, 6.5 Creedmoor, 24", Black, Synthetic FDE, Right Hand, Threaded And Fluted, 5Rd
Specifications
Action: Bolt

Finish/Color: Black, FDE

Type of Barrel: Threaded, Fluted, Button Rifled, Carbon Steel w/ Recessed Crown

Grips/Stock: Bipod, Synthetic w/ Recoil Pad & Cheek Rest

Chokes: Thread Protector

Barrel Length: 24

Frame/Material: Carbon Steel Receiver

Caliber: 6.5 Creedmoor

Sights: UTG 6-24x50 SFP Red or Green Illum. w/ Mil-Dot Reticle

Type: Bolt Action Rifle

Hand: Right

Description: 2 Point Sling Ready, Patented LBA Adjustable Trigger, Spiral Fluted Bolt

Safety: Tang & Trigger Blade

Capacity: 5rd

Model: Patriot
Description
Available in Walnut, Laminate, or Synthetic, the classic styled Patriot looks great on the gun rack and feels great when shouldered. The Patriot's button-rifled fluted barrels are free-floated and have a recessed crown for maximum accuracy. At 22" in length, the barrels are long enough to achieve full-velocity from every caliber, yet short enough for quick handling in the densest woods. The Patriot's attractive spiral fluted bolts feature an ergonomic bolt angle and knurled bolt handle offering plenty of grip for quick follow-up shots and enhanced shooter comfort. Its box-magazine-fed action makes loading and unloading a snap.
Features and Benefits:
Matte Blued Finish
Fluted, Button Rifled, Carbon Steel Barrel w/ Recessed Crown
2 Point Sling Ready
Patented LBA Adjustable Trigger
Spiral Fluted Bolt
Carbon Steel Receiver
Bipod
Synthetic Stock w/ Recoil Pad & Cheek Rest
Tang & Trigger Blade Safeties
UTG 6-24x50 SFP Red or Green Illum. w/ Mil-Dot Reticle