Tuch Knives Klick Dual Action Scale Release Black Rain Drop Carbon Fiber Satin Blade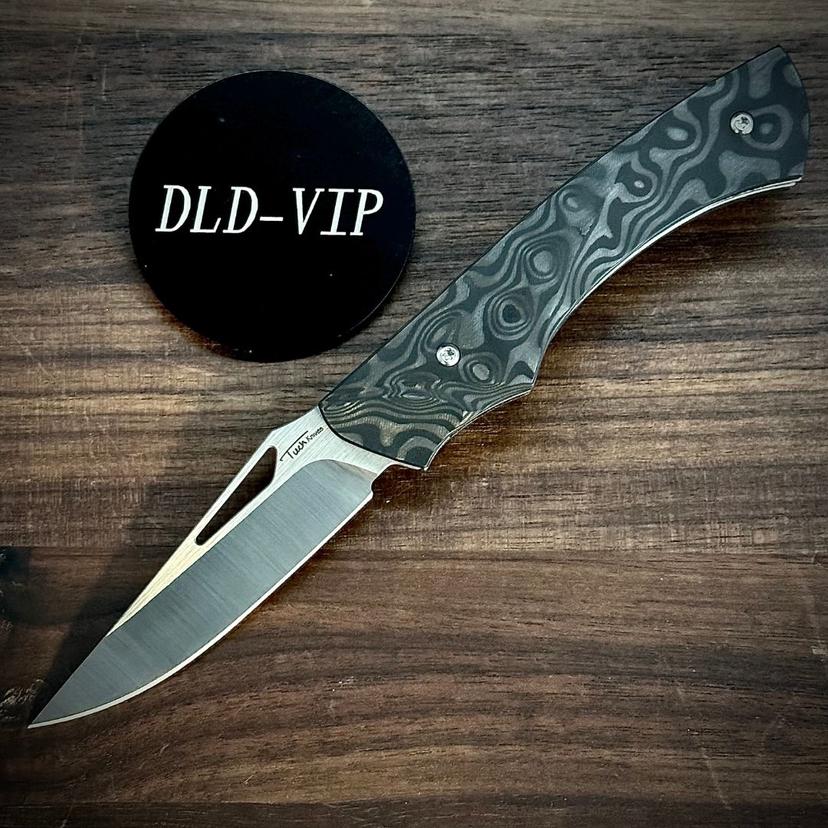 Tuch Knives Klick Dual Action Scale Release Black Rain Drop Carbon Fiber Satin Blade
Out of Stock
Sorry, this item is currently out of stock. Follow this item to receive a notification when it's available again.
Specifications
Manufacturer:

Tuch Knives

Model: Klick

Blade Steel: Bohler M390

Hand: Right

Handle Length: 3.75"

Blade Finish: Satin

Blade Length: 2.75"

Pivot Type: Bearings

Action: Dual Action

Lock Type: Liner Lock

Overall Length: 6.5"

Handle Color: Black

Handle Material: Rain Drop Carbon Fiber
Description
Tuch Knives made by William Tuch started his carrier in 2005 learning how to make automatic knives from the man himself Butch Vallotton, spending hours crafting dual actions and automatic side opening knives he evolved into the world of art knives as the world of automatics grew less popular. Tuch has been a master of steel crafting unobtainable gorgeous art knives for decades, his work is world famous for being 100% hand made and finished to perfection.
this knife is a manual folding liner lock knife with a hidden automatic feature alowing it to deploy like an Auto