Microtech Combat Troodon D/E Satin Standard 142-4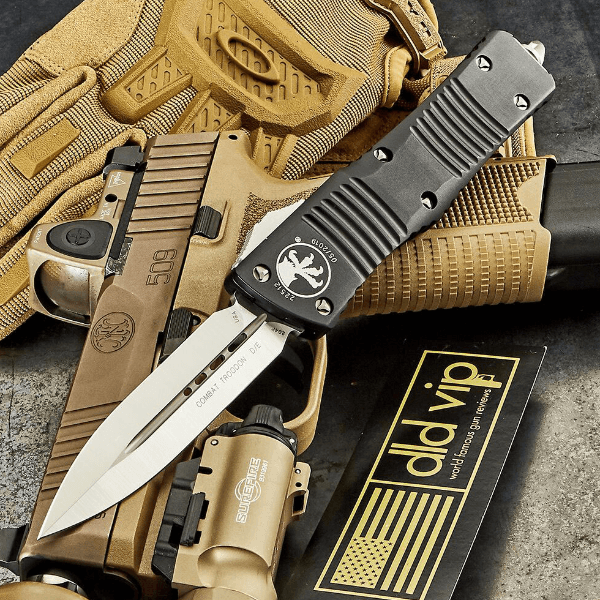 Microtech Combat Troodon D/E Satin Standard 142-4
Out of Stock
Sorry, this item is currently out of stock. Follow this item to receive a notification when it's available again.
Specifications
Action: OTF

Edge: D/E

Model: Combat Troodon

Overall Length: 9.5"

Blade Steel: Varies w/ Microtech

Handle Length: 5.69"

Handle Color: Black

Handle Material: 6061 T6 Aircraft Grade Aluminum

Blade Length: 3.81"

Blade Finish: Satin
Description
Built for a variety of utility and close quarter combat situations, the Combat Troodon® is a favorite among Law Enforcement, United States Armed Forces, and First Responder Service Personnel. The substantial feel makes it suitable for hard use, while the benefits of an automatic OTF make it a great choice for everyday carry.
Features and Benefits:
Out the Front Operation
Double Action
6061 T6 Aircraft Grade Aluminum Handle
17-4 Stainless Steel Screws
Premium Grade Steel Blade (Steel Varies w/ Microtech)
Tungsten Carbide Glass Breaker
Blade Length: 3.81"
Handle Length: 5.69"
Overal Length: 9.5"
Weight: 5.43oz
Double Edge