Microtech Troodon Hellhound OD Green Bronzed Standard 619-13 OD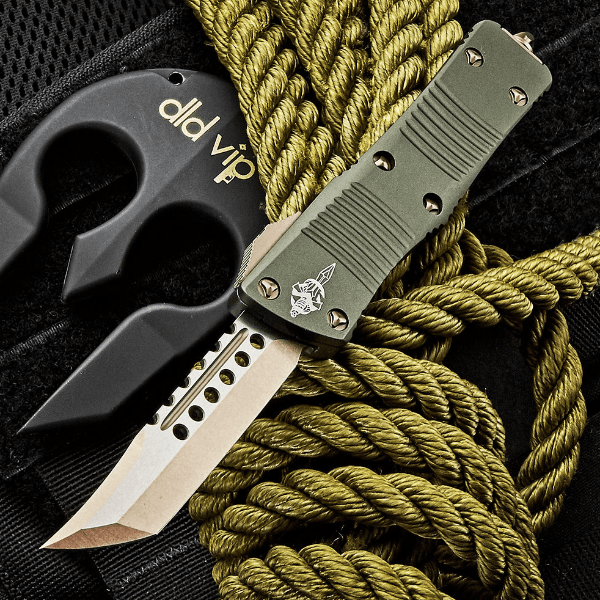 Microtech Troodon Hellhound OD Green Bronzed Standard 619-13 OD
Out of Stock
Sorry, this item is currently out of stock. Follow this item to receive a notification when it's available again.
Specifications
Action: OTF

Edge: Hellhound

Model: Troodon

Overall Length: 7.57″

Blade Steel: Varies w/ Microtech

Blade Length: 3.02″

Handle Length: 4.55"

Handle Color: Olive Drab Green

Blade Finish: Bronze

Handle Material: 6061 T6 Aircraft Grade Aluminum
Description
At 25% smaller than the Combat Troodon®, the Troodon® features a slender design and easier-to-fire action mechanism. The design caters to a wider audience needing the utilitarian functionality of an OTF without the heft of a full-size Combat Troodon®.
Features and Benefits:
Out the Front Operation
Double Action
6061 T6 Aircraft Grade Aluminum Handle
17-4 Stainless Steel Screws
Premium Grade Steel Blade (Steel Varies w/ Microtech)
Tungsten Carbide Glass Breaker
Blade Length: 3.02"
Handle Length: 4.55"
Overal Length: 7.57"
Weight: 2.8oz
Hellhound Edge